One of the most common types of boats owned by recreational boaters in non-coastal areas are bass boats. These boats have gained popularity in the last few decades due to the exponentially growing market of bass fishing in North America and abroad.
This popularity is in large part due to the prevalence of high-dollar bass fishing tournaments. Many people buy a bass boat with the hopes of one day competing in high-level tournaments all over the country.
If you're an avid angler and/or have competitive tournament aspirations, you may be considering purchasing a bass boat to help you get to more spots and make the most of your fishing trips. A natural choice is a bass boat, as they are purpose-built for the activity, but they may not be for everybody.
Let's discuss the pros and cons of owning a bass boat so you can determine if one is right for you.
Pros of Owning a Bass Boat
Bass Boats are a Purpose-Built Tool
As is obvious in the name, bass boats are purposefully made for, well, bass fishing! If you're one of the many people who love bass fishing, there aren't any better alternatives to a bass boat.
What makes bass boats purpose-built for their namesake is that they have a shallow hull for operating in shallow areas, a large casting deck, and plenty of storage space for gear. They can also be equipped with things such as live wells, electronics, and trolling motors essential to consistently successful fishing trips.
Bass Boats Will Help You Get Around Quickly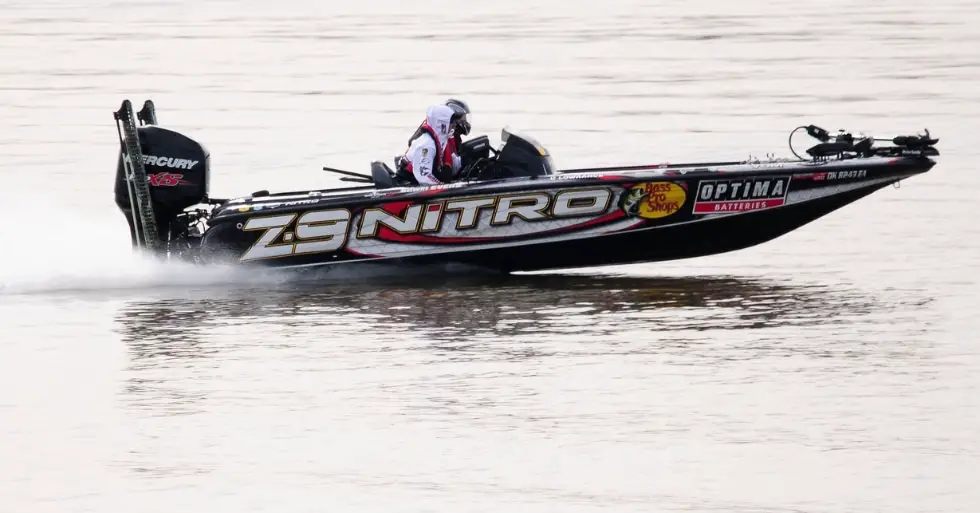 Bass boats are fast vessels in a small package. Most are between 18 to 21 feet long, and often have outboard engines between 150 and 250 horsepower or more. That's a lot of power for a small boat, so you can get to your spot or move to new spots in no time.
The speeds bass boats are capable of are crucial for high-stakes fishing tournaments where time is of the essence. If speed is high on the list of things you're looking for in a fishing boat, owning a bass boat is a no-brainer.
Bass Boats are Infinitely Customizable
There's seemingly an infinite number of accessories, add-ons, and ways you can configure your bass boat. A great thing about these boats is you can tailor them to your specific likes and fishing style.
Although they're purpose-built for bass fishing, the fact that they're customizable means you can configure them to other fishing styles and target species. Many hardcore crappie or catfish anglers simply customize a bass boat with accessories and gear more suited to their target species. Don't assume if you're not a bass angler that a bass boat is automatically a poor choice.
There is a Huge Inventory of New and Used Boats
If you're in the market for a bass boat, the good news is you won't have trouble finding one for sale. Since they're so popular, most marine dealerships have a vast inventory of new and used boats from all sorts of makes and models.
Don't have the budget for a brand-new boat or dealership prices? Luckily, if you do a quick search through Facebook marketplace, craigslist, or other online marketplaces, you can sort through a plethora of choices for used boats in your local area.
If you're willing to put the time and effort into finding a used boat and a little know-how about how to make repairs, you may be able to find yourself a killer deal on a used bass boat.
Bass Boats Are Easy to Operate
One more great thing about bass boats is they're relatively easy to operate. If you can drive a car, driving a bass boat will come naturally because the steering wheel and console looks and feels much like an automobile. Once you get used to using the throttle and trim adjustment, it'll start to feel like second nature.
Cons of Owning a Bass Boat
Although there are some tremendous positive attributes of bass boats, they are far from perfect and may not be the best choice for everybody.
Here are some negative aspects of bass boats that may make you rethink owning one yourself.
Bass Boats are Expensive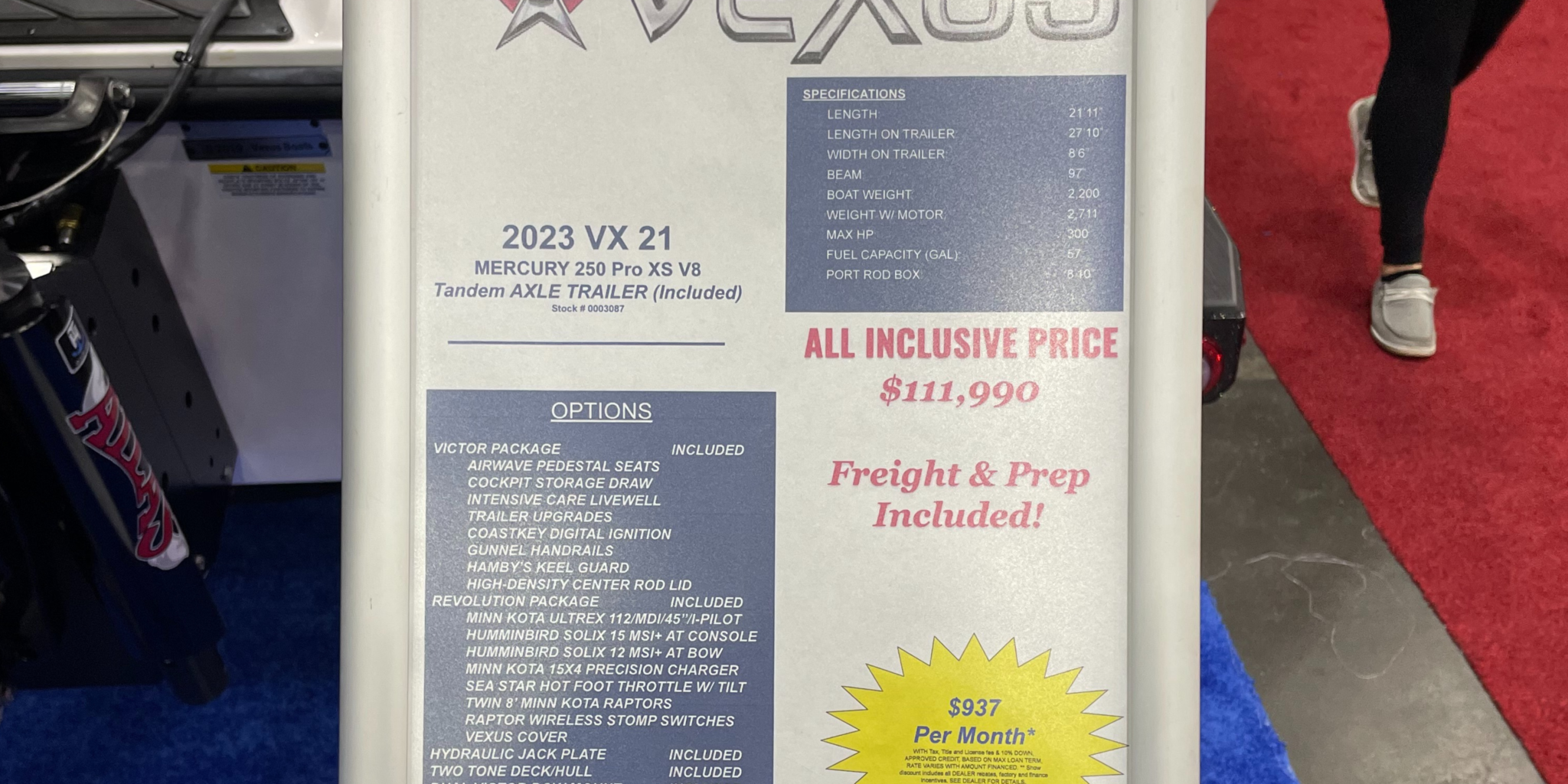 There's no way to sugarcoat it, bass boats are expensive. You could say the same about any type of boat but compared to other types of boats that you may find in the same waters, bass boats may be the most costly.
The average new bass boat will run you between $25,000 and $100,000 or more. Used boats can be bought for much less, but it's difficult to find a used bass boat that's in working condition for less than around $5,000.
Aside from the initial purchase cost, you'll have to keep up with engine maintenance, registration fees, batteries, accessories, storage, winterizing, and other general maintenance costs. Not to mention, if your boat needs major repairs, you'll be out thousands of dollars.
If you have a smaller budget for a fishing boat, a bass boat probably isn't the best option. Instead, consider a Jon boat or fishing kayak for a more budget-friendly alternative.
Bass Boats Have Limited Seating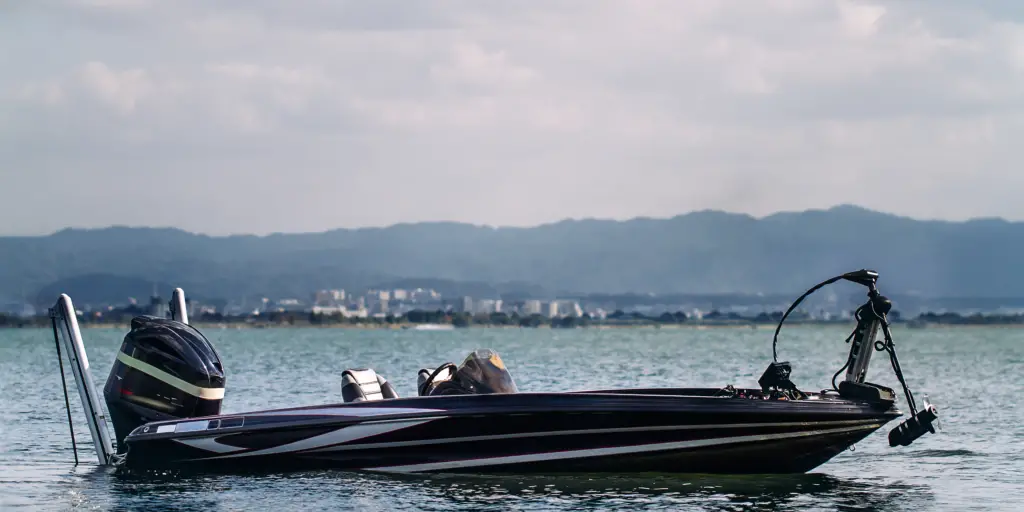 One of the key features of bass boats is their large casting area on the bow. From the casting deck, 1-2 anglers can comfortably fish while standing. However, because of this large casting area, seating is limited.
Most bass boats have a seat for the driver, and one other seat for a passenger, sometimes two. This really limits comfortable seating if you want a family fishing boat. Bass boats are designed to be used with two passengers/anglers. Any more than that and it can be quite crowded.
If you're looking for a more family-friendly fishing boat or want the option to take more people out, a bass boat won't be a good fit. Instead, consider owning a pontoon boat for a more family-oriented fishing boat.
Bass Boats are Not Well-Suited for Rough Conditions
Contrary to popular belief, bass boats can't safely operate in high winds or high swells. You may have seen video clips of people running them in treacherous waters, but that doesn't mean it's a good idea.
Most bass boats are designed with a shallow V hull, which helps them move fast and operate in shallow water where bass tend to hang out. They're not designed for really big water like the Great Lakes, or when conditions are rough.
If you want a fishing boat that can better handle rough swells or large bodies of water like the Great Lakes, a deep V fishing boat is a much better choice.
Bass Boats are Not Exceptionally Versatile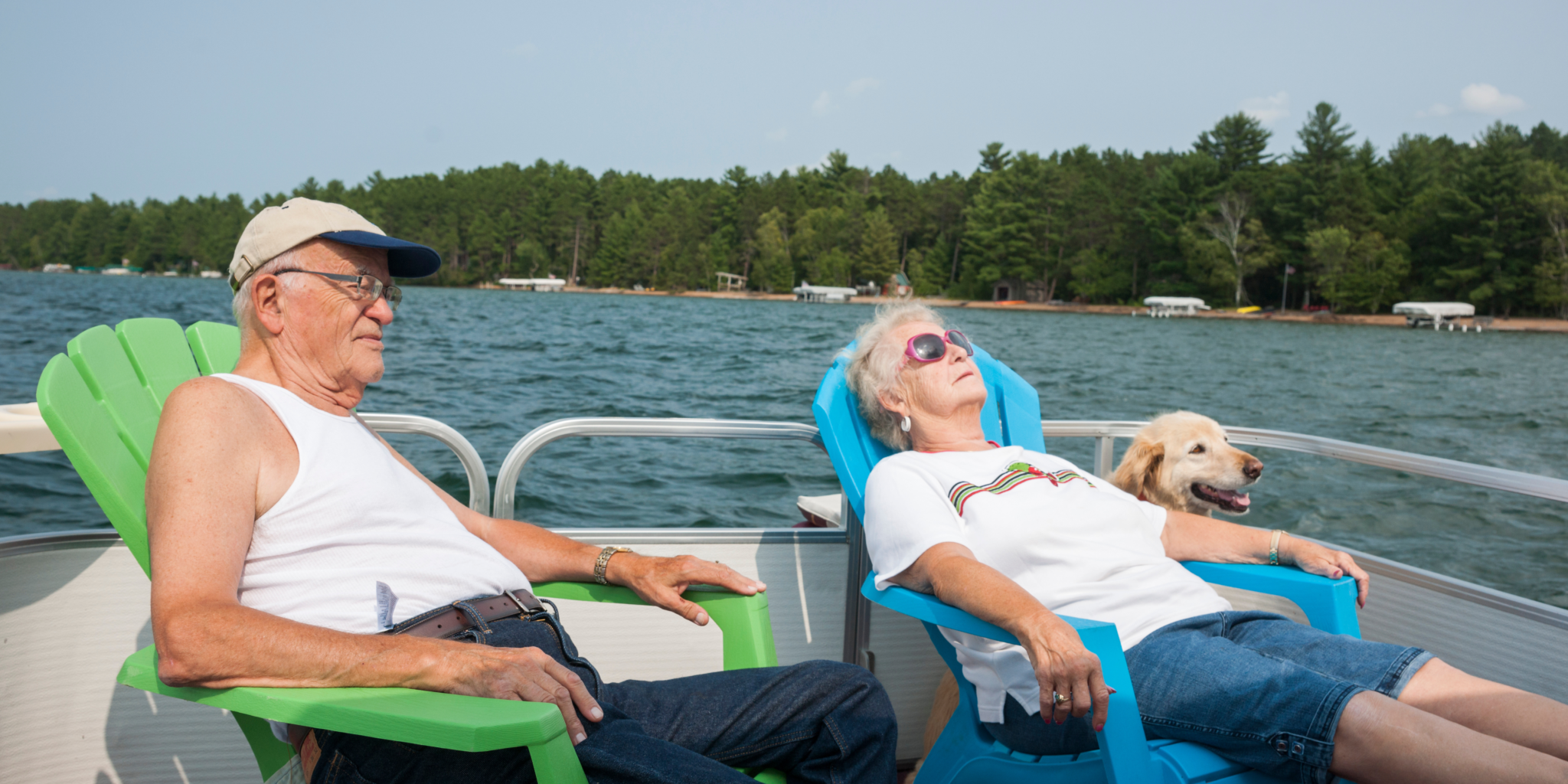 While it is true that bass boats can be customized in many ways for different styles of fishing, they're not exceptionally useful for boating activities outside of fishing.
As we mentioned earlier, bass boats don't have much comfortable seating, but they also don't have the means to provide shade, have a swim platform, or tow tubes, skis, or wakeboards. Unless you only want to own a boat solely for fishing and not for pleasure boating, a bass boat probably isn't your best option.
Bass Boats can be Dangerous
Going back to what we said earlier about bass boats being capable of high speeds, this consequently makes them fairly dangerous. Boating in general can be very dangerous for a plethora of reasons, but when you add high speeds to the equation, it can become deadly.
If you're completely new to boating, it may be a good idea to start with a small boat with a tiller motor. This way you can get comfortable operating a boat at slower speeds and get used to your local boating rules and regulations. Once you have some experience, getting used to the power of a bass boat will be much less intimidating and safe for yourself and other boaters around you.
Final Thoughts
Bass boats are incredibly useful and fun, but they're not ideal for every type of boater. If you're a hardcore bass angler or you want to try your hand at tournament fishing, a bass boat can help you become the best angler you can be.
On the other hand, if you're looking for a dual-use boat to own for both pleasure boating and fishing, and you also want a more family-oriented boat, there are other boat types that may be a much better fit.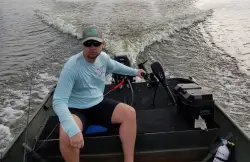 Latest posts by Alex Johnson
(see all)