There are many examples in movies and TV where fishing is represented, but it's usually nothing more than a set piece, or a means to present a scene with some insightful dialogue to move the plot along.
However, there are a handful of movies where fishing is an integral aspect of the story, and without it couldn't have been written in the first place. Some are dramatic, some deep and philosophical, and some just plain comedic, so fishing movies can cover just about any genre.
Here are 5 movies I think are the best fishing movies of all time. They're in no particular order because I think they're all equally great.
If you love fishing, or you're simply looking for an entertaining movie to watch, go ahead and give these a shot!
1. A River Runs Through It
With a good-looking star like Brad Pitt, it would've been hard for this movie to flop, but it's the story and cinematography that really captured the hearts and minds of audiences worldwide.
A River Runs Through It follows the lives of two brothers in early 1900s Montana as they go through their own trials and tribulations, but fly fishing is always at the forefront.
The beautiful and poetic narration taken directly from the novella (of the same name) this film is based on draws you in and leaves you to ponder life's big questions.
Oddly enough, I think this movie is the genesis of what made fly fishing "cool" or perhaps interesting in popular culture, at least as much as it can be.
2. Jaws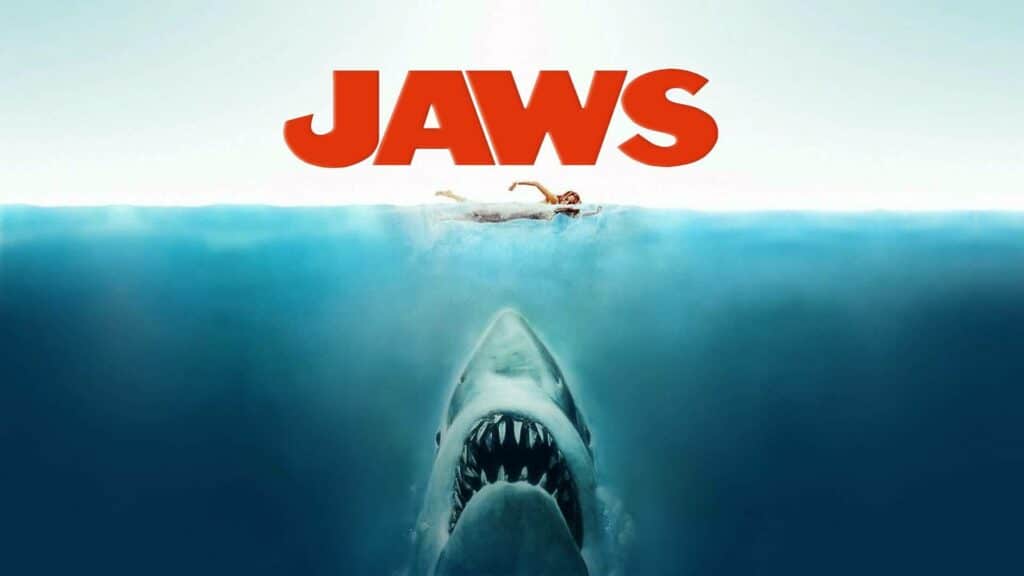 This film needs no introduction. If you haven't seen it, you've probably literally been living under a rock.
The obvious reason Jaws is a great fishing movie is that it's just a great movie that also happens to be about fishing. A concerned sheriff, a scientist with a trust fund, and a rough around edges fishing boat captain head out to sea to catch and kill a really big fish, that fish being a man-eating great white shark. What's not to like?
What also makes Jaws interesting is it's one of the few, if not only movies where fishermen save the day. It's nice to know my skills as a fisherman may be useful enough to save lives one day, however impossibly unlikely.
3. The Perfect Storm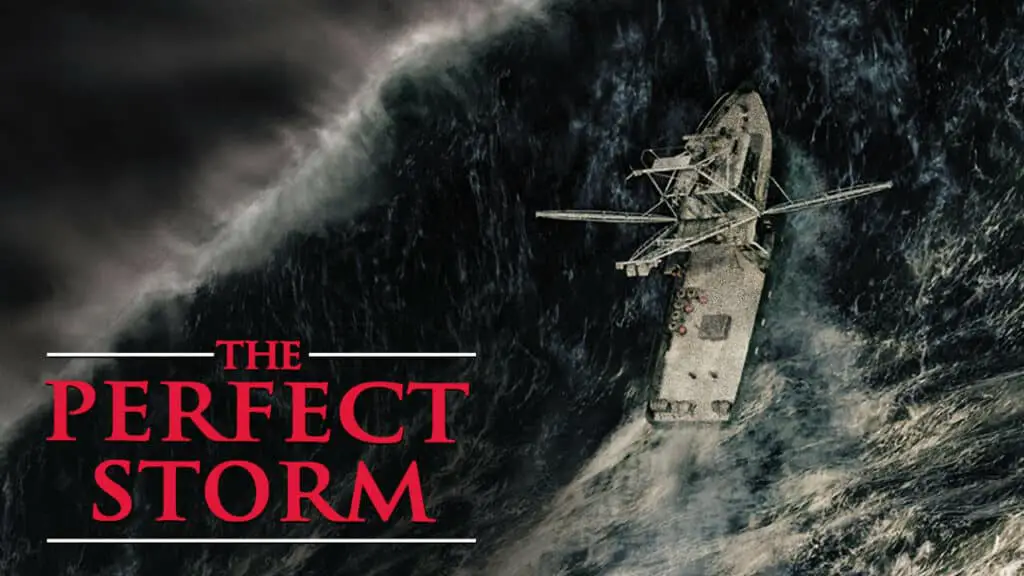 Another great fishing movie drama has to be The Perfect Storm. It follows a group of New England sword fishermen who venture out for a late-season expedition, desperate for redemption from a lackluster season.
This movie is a great example of what commercial fishermen go through to make a living, and their never quit attitudes. It's borderline inspirational but makes you realize why commercial fishing is such a dangerous job.
4. Gone Fishin'
Starring Joe Pesci and Danny Glover, Gone Fishin' is just plain funny. Unlike the other movies I just mentioned, which are thought-provoking and introspective, Gone Fishin' is the movie you put on when you need a good laugh.
This goofy comedy is underrated among comedy movies as a whole, and gives validity to the idea of "if it can go wrong, it will". This phenomenon can be especially true when it comes to fishing, which anyone who's been fishing enough times knows all too well.
I also love how this movie show's the attitudes of fishermen. No matter how bad things get or how bad the outlook is, they keep trying in hopes of a memorable adventure and that once-in-a-lifetime big fish.
5. The River Why
Born into a fishing crazed family where his mother was a diehard bait fisherman and his dad a fly fishing purist, the main character Gus leaves the city for a simpler way of life dedicated to fly fishing.
This is at times philosophical, funny, and romantic as Gus tries to figure out his purpose in life. The romantic interest, Eddy (played by Amber Heard, believe it or not) helps Gus with his journey of self-discovery.
This is a great movie for a date night, even if your partner doesn't like fishing in the slightest.
In Summary
If you love fishing or you're just looking for ideas for your next movie night, I'm sure you'll enjoy any of these great fishing moves. Fishing doesn't always make its way into popular culture, and when it does it's usually poorly done, but these moves are the true exception.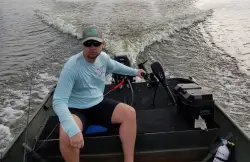 Latest posts by Alex Johnson
(see all)