One of the easiest things you can do to make your pontoon boat more fishing-friendly is to install a few rod holders. Rod holders are a great way to keep fishing rods out of the way or a place to keep rods when actively fishing or trolling.
Below are three options for the best pontoon boat rod holders available on Amazon. We've selected these because of their ease of installation, quality construction, and budget-friendly cost. 
What Makes a Good Rod Holder for a Pontoon Boat?
There's no shortage of different brands and types of rod holders, but not all are well-suited for pontoon boats. What makes a good rod holder for a pontoon boat are the following features:
A Mounting bracket suited for square railings, which are standard on most pontoon boats
Adjustable 
Included hardware
Quick release feature to remove rod holder from the mounting bracket when not fishing.
If a rod holder doesn't include all or at least most of these features, it probably won't work very well for a pontoon boat. It can also make installation difficult or not possible without unwanted modification.
Are Rod Holders Difficult to Install on a Pontoon Boat?
Believe it or not, installing rod holders on a pontoon boat is actually super simple. Since they can be mounted on the square railings of the boat, only basic tools and hardware are needed. In addition, because the square railing encompasses all areas of your average pontoon boat, you can mount rod holders at any position of the boat and move or adjust them at any time.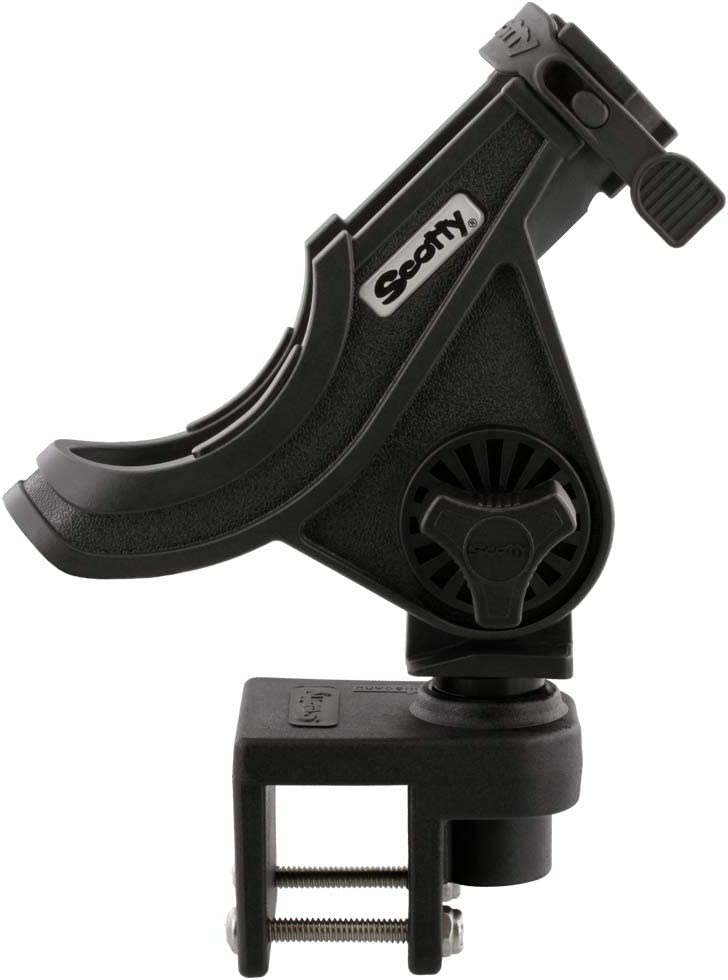 The Scotty rail mount rod holder is the perfect rod holder for your pontoon boat. It features a rod holder that can accommodate all types of fishing rods and reels, whether that be a baitcasting or spinning combo. 
It also features a soft latching strap, adjustable positioning, and durable polymer construction. The mounting bracket can be easily installed, and even has the ability to be removed from the rod holder portion.
Made from CNC machined marine grade T6 Aluminum, the BroCraft Square Mount Rod Holder is one of the most durable rod holders you can get. If you want rod holders for your pontoon boat that will last a long time and endure lots of hard use, these are a great option.
The square rail mount is incredibly easy to install and can hold both spinning and baitcasting gear setups. The rod holder uses a traditional loop and fork design for a quick and secure hold and can be adjusted 360 degrees horizontally and in a wide range of vertical positions.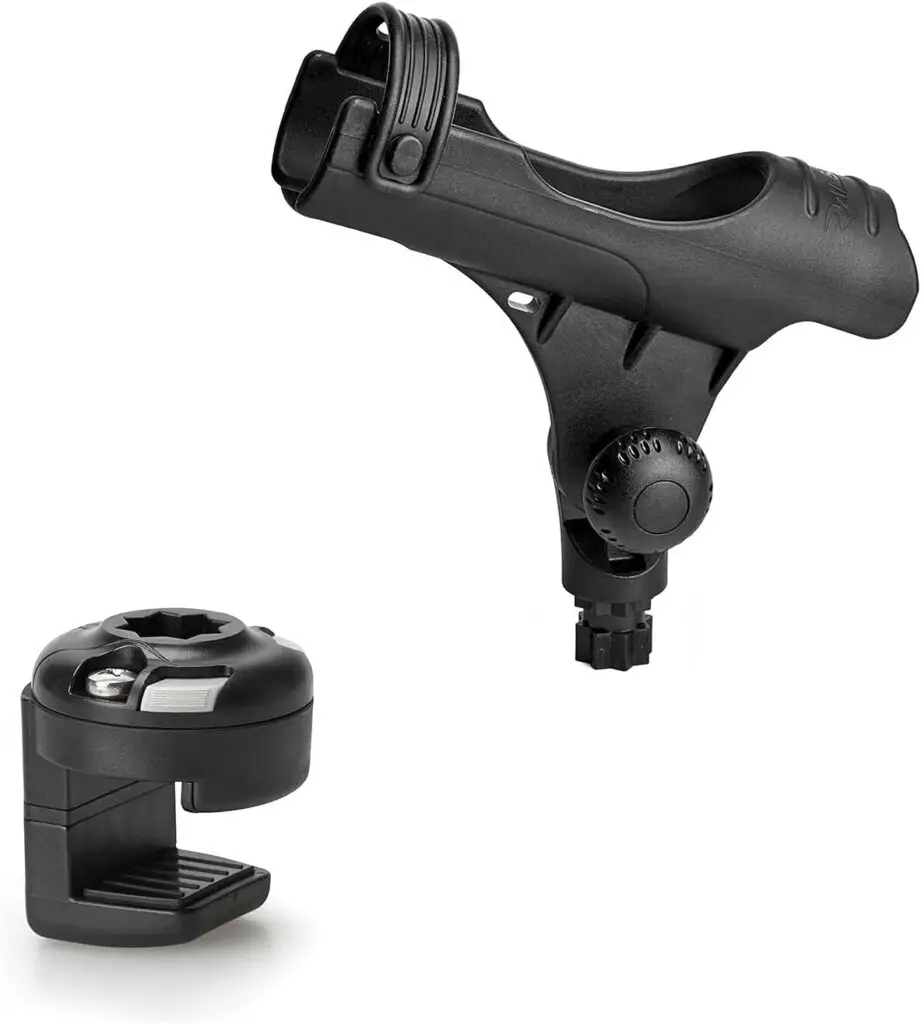 This rod holder from RAILBLAZA is specifically designed for the square railings common on pontoon boats. The included mount is removable and can also be used to hold other accessories such as cup holders, flag poles, and cutting platforms. 
The rod holder itself can accommodate both spinning and baitcasting reels securely and with a wide range of motion so you can adjust however you need to. If you're looking for a versatile rod holder for your pontoon, you can't go wrong with this great product.
In Summary
If you've been thinking about adding a few rod holders to your pontoon boat, there's no reason to put it off any longer. Rod holders are a simple and functional accessory that will turn your average boat into a fishing machine. Rest assured, you don't have to spend a lot of time installing them either with these easy-to-mount rod holders that don't require any drilling or complicated tools.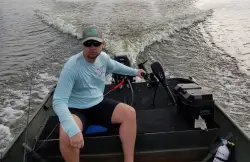 Latest posts by Alex Johnson
(see all)